Explore the world of gamification and unleash the potential of your business with the right partner! When it comes to building a gamification product, businesses face crucial decisions. Let's delve into the options available and weigh the pros and cons to help you make an informed choice.
1. In-house Team
Pros:
– Deep Understanding: An in-house team possesses an intimate understanding of the business's intricacies and its customer base.
– Proactive and Responsive: Immediate response to changes or issues with a team that is actively engaged in the day-to-day operations.
Cons:
– Time and Effort: Building and maintaining an in-house team demands a significant investment of time and effort.
– Recruiting, training, and retaining skilled professionals can be resource-intensive.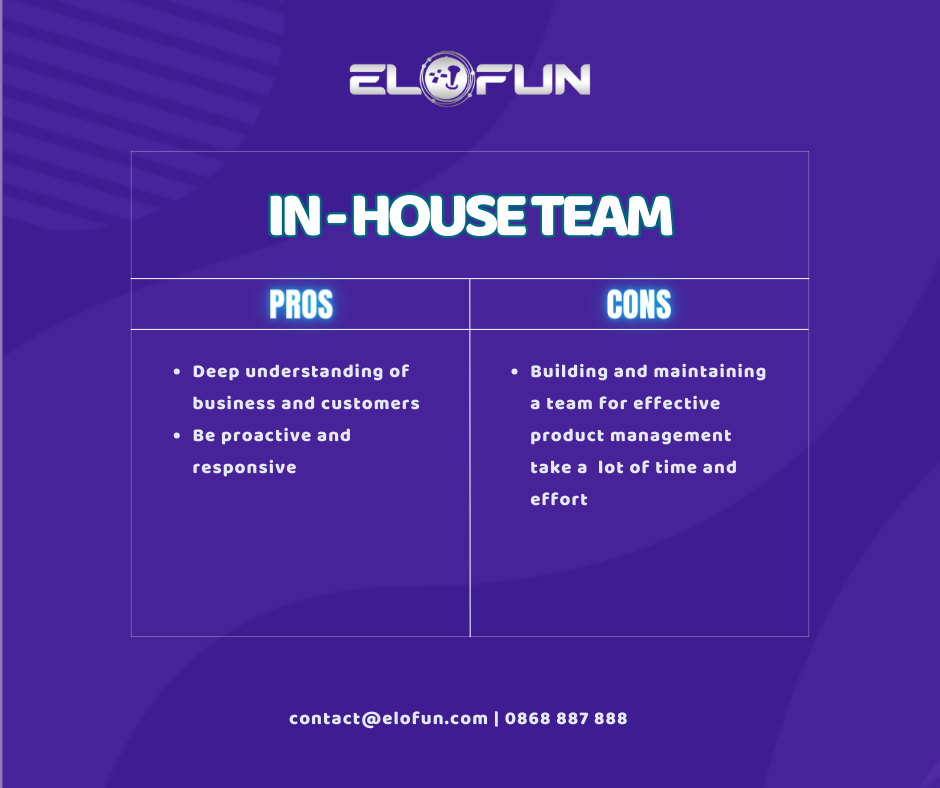 2. Outsourcing
Pros:
– Reasonable Cost: Outsourcing can be cost-effective, especially for smaller businesses, as it eliminates the need for a full-time in-house team.
– Familiar Collaboration: Established outsourcing models offer a structured and familiar collaboration process.
Cons:
– Clear Understanding Required: The business must provide a clear understanding of its problems and goals for effective collaboration.
– Internal Design Responsibility: Product design responsibilities often remain with the business, necessitating clear communication.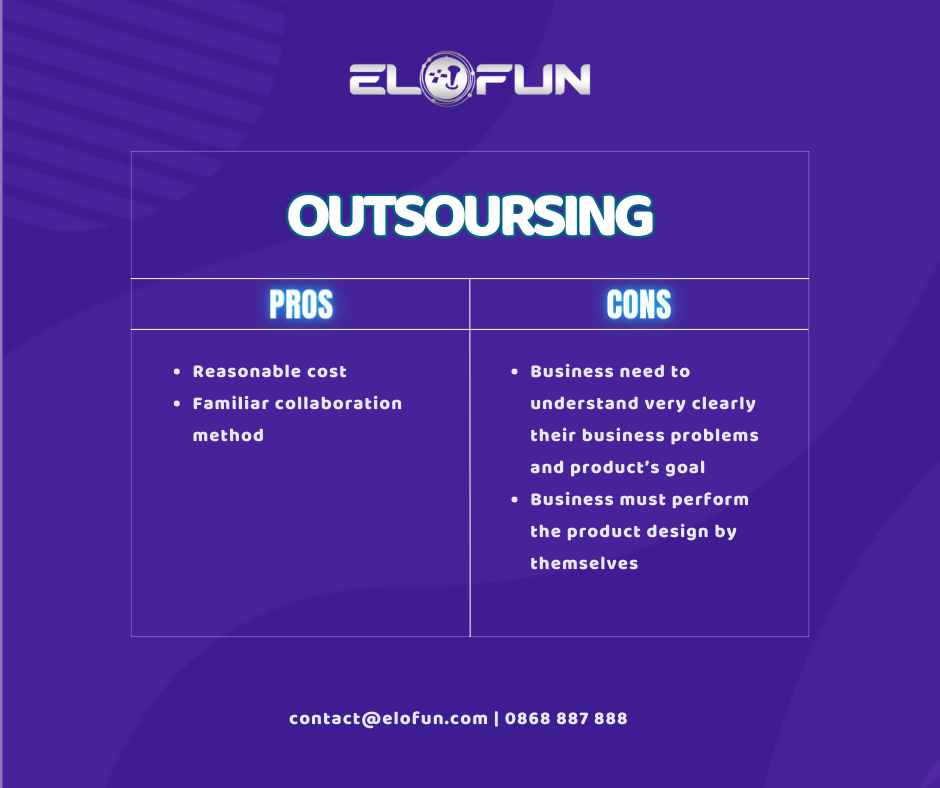 3. Gamified Partner
Pros:
– Product Mindset: Gamified partners bring a dedicated product mindset, understanding the intricacies of blending gamification with business goals.
– Comprehensive Understanding: Partners offer a holistic understanding of the business, users, and insights into game mechanics.
– End-to-End Support: From ideation to product operation, a gamified partner accompanies the business throughout the entire process.
Cons:
– Internal Team Involvement: The business must maintain an internal team to provide insights and collaborate effectively.
– Ideation Collaboration: Active involvement in the ideation process is required, demanding a commitment of time and resources.
– High-Trust Requirement: Success depends on a high level of trust in the capabilities and vision of the gamified partner.
Conclusion
Choosing between these options requires a careful consideration of your business goals, resources, and the specific stage of your gamification project. Each option comes with its own set of advantages and challenges, and the right choice depends on your unique circumstances and objectives.
Elofun, a well-regarded gamification production company, has earned the trust of a multitude of prestigious partners, including Viettel Money, MyTel Pay, E-Money, TPBank, and leading FMCG brands. If you wish to connect with us, please do not hesitate to do so.
Business Contact
✔️ Email: contact@elofun.com
✔️ SĐT: +84 868 887 888
Find out more about us
👉 Fanpage: https://www.facebook.com/elofun.entertainment
👉 LinkedIn: https://www.linkedin.com/company/elofun-entertainment
👉 Youtube: https://www.youtube.com/@elofun
👉 Tiktok: https://www.tiktok.com/@elofun.entertainment