The festive period is the perfect time to get creative and dream up fun experiences for customers. Gamification is a powerful tool to accomplish this effectively.
Here are some case studies of Christmas campaigns with gamification.
️Officeworks: AR Santa
Officeworks brings you a beloved augmented reality (AR) festive photo experience at Christmas. Users can participate by scanning a QR code, where they can then choose from various poses to capture their virtual Christmas photo.
Participants have the flexibility to either print their photos at an Officeworks store, share them with family and friends on social media, or even have their photos transformed into personalized gifts by Officeworks.
Performance:
In-store shopping intention: ⬆️55%
Unique users use Officeworks' AR filter: ▶️71,000,000
The number of times using the AR Santa filter to take photos: 170,000➕
(Source: adnews.com)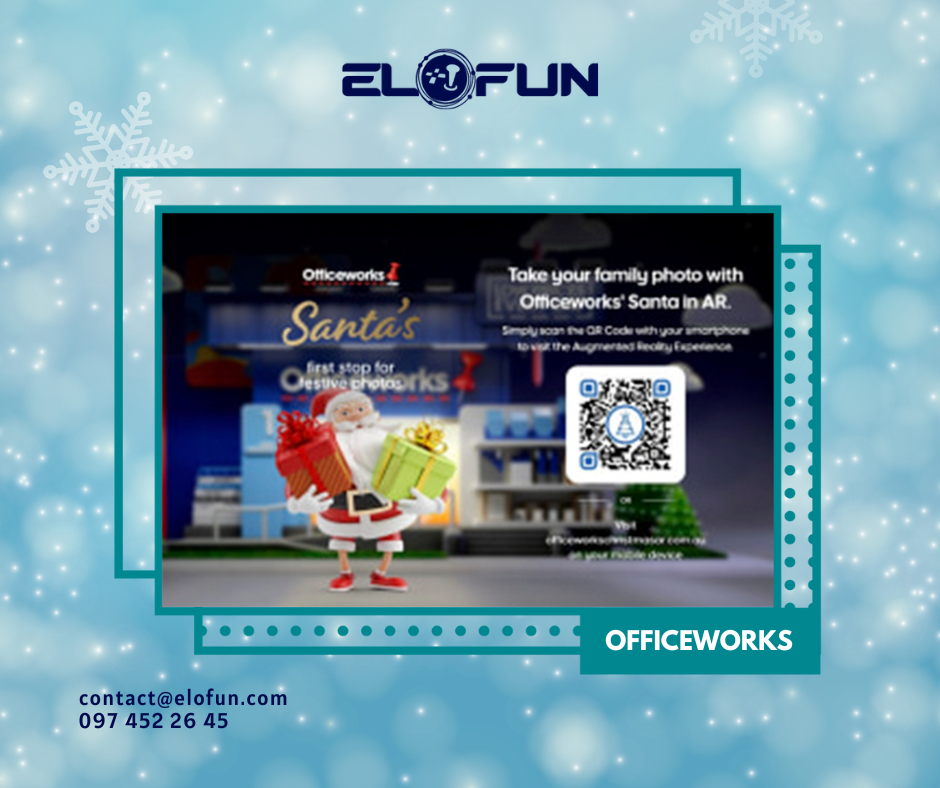 Petcare Brand – Interactive Advent Calendar
This global pet care brand created a gamified advent calendar.
After completing an initial pet survey, participants accessed daily customized rewards, including prize entries, discounts, pet tips, and special surprises like six months of free pet food.
Using gamification, this organization gathers insights to shape future marketing strategies. This approach also drives modern consumer engagement and brand loyalty.
(Source: 3radical.com)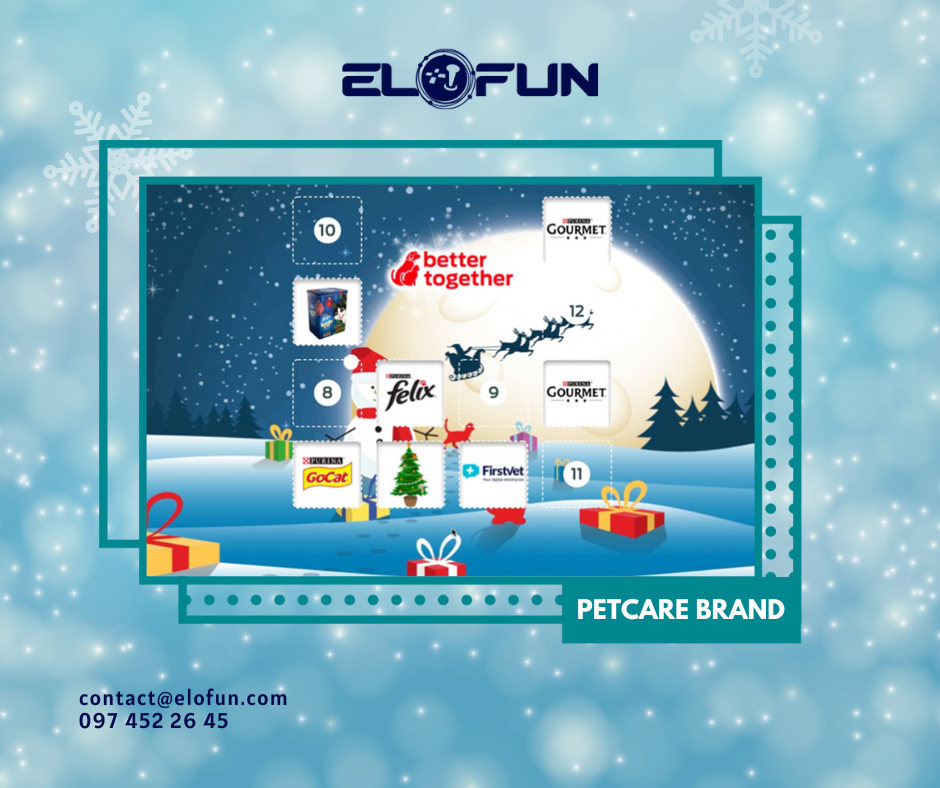 NSPCC Santa Game & New Year's Quiz
NSPCC is a child protection charity. Their New Year's quiz uses innovative approaches, encouraging participants to reflect on universal desires and fostering a deeper connection. They've also successfully employed Gamification, achieving a 70% opt-in rate with experiences like 'Santa collecting pineapples on the beach.' 
These strategies not only acquire and retain supporters but also generate valuable data for personalization. NSPCC creates a community-centered experience aligned with their mission, resonating with supporters and fostering shared purpose.
(Source: 3radical.com)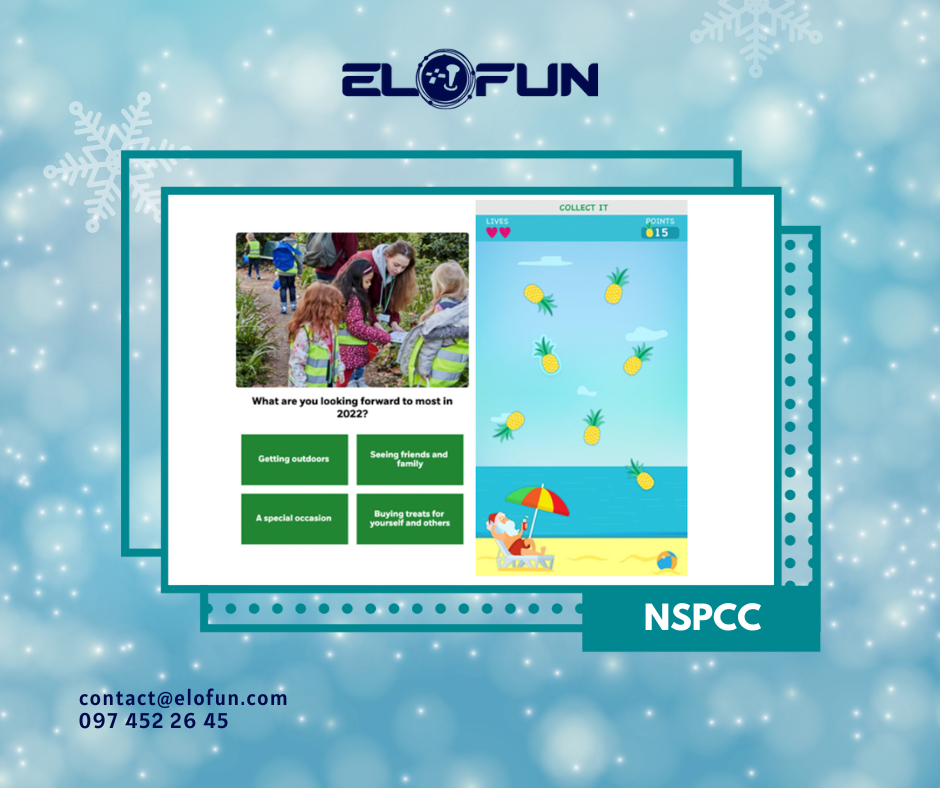 Claire's Accessories: Catch The Snowflake
Claire's Accessories' 'Catch the snowflake' campaign offers a delightful virtual experience where participants can 'catch' uniquely designed and animated snowflakes, each concealing a different discount code. By exchanging the code, users are asked to share their preferences and interests, providing valuable zero-party data for a personalized shopping journey.
This interactive activity not only elevates the holiday shopping experience but also brings a touch of Christmas cheer. Additionally, it empowers businesses with insights to forge more precise and meaningful connections with their customers.
(Source: 3radical.com)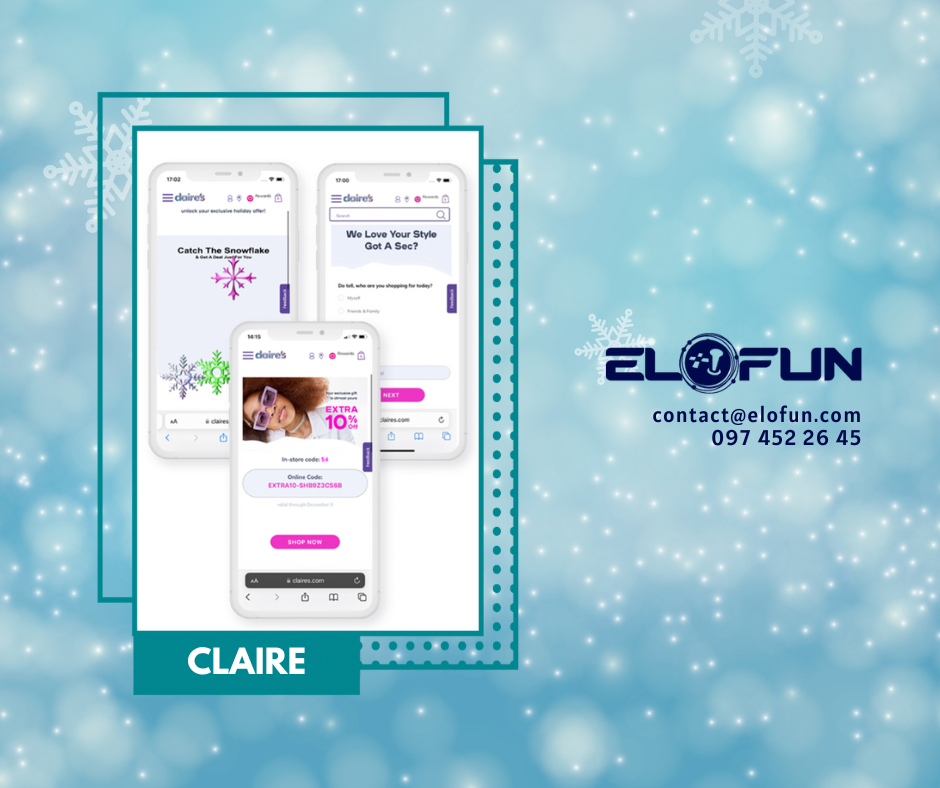 Final Thoughts
Gamifying your Christmas campaigns offers numerous benefits. These include higher engagement, increased sharing and loyalty, higher cart values, the valuable acquisition of zero-party data, and amplified brand engagement.
️With Elofun's Gamification, you can effortlessly create viral Christmas campaigns. Reach out to Elofun today to kickstart your success!
Business Contact
✔️ Email: contact@elofun.com
✔️ SĐT: +84 868 887 888
Find out more about us
👉 Fanpage: https://www.facebook.com/elofun.entertainment
👉 LinkedIn: https://www.linkedin.com/company/elofun-entertainment
👉 Youtube: https://www.youtube.com/@admin
👉 Tiktok: https://www.tiktok.com/@elofun.entertainment